Have we helped you?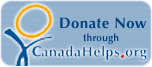 This website and other EHANS projects depend on user support.
The Guide to Less Toxic Products, www.lesstoxicguide.ca provides free, unbiased information to help you avoid chemical exposures in the products you use.
Our innovative physician scholarship program in environmental medicine sends Nova Scotia doctors to courses run by the American Academy of Environmental Medicine.
UPdate semi-annual publication. UPdate articles and website specials are available free on line here at www.environmentalhealth.ca
1-800 support line for people affected by chemical sensitivity
EHANS IS A COMMUNITY BASED ORGANIZATION RUN BY VOLUNTEERS.

YOUR SUPPORT HELPS US PROVIDE INDEPENDENT, CUTTING EDGE INFORMATION ON ISSUES THAT MATTER.